Klas Arildsson
Chairman of the Board since 2020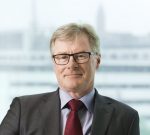 Klas Arildsson has extensive experience in global operations, medical device and life science. Most recently he served as VP Operations Getinge Infection Control AB and previously led business areas for two other medical device companies as Senior VP of Global Supply Chain at Gambro Renal Products and VP Supply Chain Manufacturing at Baxter Inc. Additional past roles include VP of Operations at Cardo Door and Quality Manager and Plant Manager at Ericsson Telecom. Previous Board assignments include Gambro Lundia AB, Lund Nyföretagarcentrum and Life Assays AB.
Other appointments: Chairman of the Board Kristianstad Österlen Airport, Board member of Redsense Medical AB, and member of Lund University's Business Council.
Education: Mr. Arildsson completed the KTH Royal Institute of Technology Executive Management Program.
Born: 1960
Holdings: 105 000 shares
Independence: Dependent in relation to the company and the company's senior executives and Independent to the major shareholders of the company.
William Cronin
Deputy Chairman of the Board
Board Member since 2015, Deputy Chairman since 2022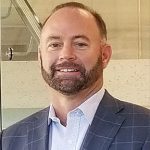 William Cronin began his career in finance, starting with Shearson Lehman Brothers in New York in 1987 and then moving to Dallas in 1992 to work with Capital Institutional Services as their Head of International Sales and Trading. After leaving CIS in 1999, he became President of Direct Trading Institutional, an early pioneer in high-speed electronic trading, which was ultimately sold to Knight Capital Group (KCG: NYSE).
William became involved with scalp cooling after a family member's diagnosis of breast cancer in 2011. After that success with scalp cooling, he began working with Dignitana in 2014 as the company's U.S. pivotal trial was underway. He became COO of the US subsidiary of Dignitana after FDA clearance in 2015, was appointed CEO of Dignitana Inc. in 2016 and was CEO of Dignitana AB from November 2017 to May 2022.
Other appointments: Chairman of the Board of C3 Device Partners
Education: BA from Muhlenberg College in Pennsylvania and has a Master's in Business Administration in Finance from the University of Texas, Dallas.
Born: 1965
Holdings: 4 189 739 through shareholding in C3 Device Partners
Independence: Dependent in relation to the company, the company's senior executives and major shareholders of the company.
Richard DiIorio
Board member since 2020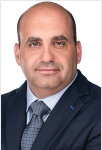 Richard DiIorio is President & CEO of InfuSystem Holdings (INFU), a leading U.S. healthcare company providing medical devices and services to hospitals, home infusion providers, oncology practices and patients. He has a strong track record of accomplishment with more than 20 years of medical sales experience, expertise in product launch, and industry knowledge focused on driving growth in the oncology market. Previously he held various sales and sales leadership roles at Stryker Medical, Novartis Pharmaceuticals, and Thermo Scientific.
Other appointments:  Director, InfuSystem Holdings
Education: Mr. DiIorio earned a Bachelor of Science degree in Biology from Boston College.
Born: 1974
Holdings: none
Independence: Independent in relation to the company, the company's senior executives and major shareholders of the company.
Lina Karlsson
Board Member since 2021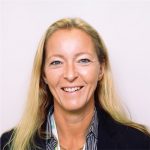 Lina Karlsson has demonstrated significant success with product development and organizational development in the medical industry. Experienced in several areas such as R&D, strategy, and operations, she has a proven track record in operational excellence work with a focus on cost reductions and quality improvements and a strong interest in organizational optimization, business development, and general management.
She holds the position as Director R&D, Surgical Solutions for Mölnlycke Healthcare but is currently moving into a new role as Executive VP for Business area Antiseptics in the same company. After completing post-doctorate work at Astra Zeneca she joined Gambro AB where she held several leadership roles in Global R&D and Operations. After integration to Baxter, she joined the global R&D team where held the position of Director Renal R&D, HD Therapy, and site manager for the Baxter Lund R&D site.
Other appointments: none
Education: Ms. Karlsson attended Lund University where she received a Master's degree in Chemical Engineering and a PhD in Polymer Science and Engineering. She received an Executive MBA from the Executive Foundation Lund and is currently enrolled there as well in the Board of Directors training program
Born: 1973
Holdings: none
Independence: Independent in relation to the company, the company's senior executives and major shareholders of the company.
Christian Lindgren
Board Member since 2020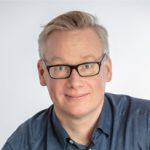 Christian Lindgren has extensive experience in the investment sector and serves as CEO of Adma Förvaltnings AB. He previously served as CFO and administrative head of companies such as HSB Malmö, Sparbanken Syd, Meaning Green and CFO and later CEO of Active Capital AB.
Other appointments: CEO at Adma Förvaltnings AB and member of board in Doxa AB, Kollektiva Innovations Studio AB, Safeture AB and Grosshold AB.
Education: Mr. Lindgren attended School of Business, Economics and Law at University of Gothenburg.
Born: 1974
Holdings: none
Independence: Independent of executive management but not independent of major shareholder.
Ljubo Mrnjavac
Board Member since 2020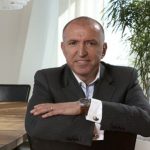 Ljubo Mrnjavac has demonstrated success in the investment management industry and is Head of Investment at Adma Förvaltnings AB. He has broad entrepreneurial experience and is founder of Pölsemannen and co-founder and CEO of venture capital company Rosengård Invest. Previous roles include CEO of Tulip Food Concepts and founder and CEO of Scandinavian Cap.
Other appointments: Board member of Lund University Food Science, operates the football club FC Rosengård
Education: Mr. Mrnjavac attended IHM Business School and received an MBA from Lund University.
Born: 1963
Holdings: 90 000
Independence: Independent of executive management but not independent of major shareholder.
Catarina Mård Löwenadler
Chief Executive Officer
Catarina Mård Löwenadler is a visionary leader with extensive operations management experience in medical device and retail/home furnishing fields. She is recognized for directing the development and supply of global product ranges and implementing decision-making practices to increase customer satisfaction and profitability.
Catarina has a proven ability to establish visionary business strategies, connect action and business navigation, and achieve peak performance levels to improve efficiency and drive operational excellence.
She was previously Vice President of Global Business Development for Ottobock, an international orthopedic technology company, and CEO of Empower Health Care Solutions, an OSSUR company, providing international reference data for clinical trials and reimbursement models in the United States. She spent 10 years in various leadership roles at IKEA of ​​Sweden, including VP Global Range & Supply, Deputy Managing Director and Deputy CEO, and served as Chair of the Board of Directors for IKEA Product development and Technology Services Ltd.
Joined Dignitana: 2022
Education: Executive MBA from Quantic School of Business and Technology Washington DC USA; Executive Programme in Exponential Technologies from Singularity University, Silicon Valley, NASA Research Park; Bachelor of Science in Orthopaedical Engineering from University of Jönköping, Jönköping, Sweden
Certifications: Certified Board Member; Board & the Digital Transformation; Black Belt Six Sigma; Internal Quality System Auditing; Certified Orthopaedic Engineer
Holdings: 46 418
Other appointments: Non-Executive Director of Ikano Overseas Holding AB; Chairman of the Board Ingroup HRM AB; Board member at HL Design & Media AB
Born: 1968
ULF JÖNSSON
Chief Financial Officer
Ulf Jönsson has over 20 years of finance experience in multiple sectors including healthcare, technology, and manufacturing. He was most recently Interim Group Operations Controller for Diab International AB and was previously CFO for MalmbergGruppen, Swedish Agro Machinery and FrontPac. He spent 10 years with global med tech Gambro AB as Controller in various positions prior to the Company's 2013 acquisition by Baxter.
Joined Dignitana: 2022
Education and Selected Training: Master in Business Administration from the University of Lund. University Certificate for Mechanical Engineering from The Faculty of Engineering at Lund University.
Holdings: 8 817
Other appointments: None
Born: 1971
MELISSA BOURESTOM
Chief Communications Officer
Melissa Bourestom has over 25 years of experience in communications, marketing, and sales, with expertise is in developing clear, concise messaging tailored to the audience and aligned with strategic objectives. She has been recognized for building strong customer relationships and effective utilization of traditional and digital technologies. Prior to joining Dignitana she served as Executive Director of the American Advertising Federation Dallas and directed marketing and sales for myFootpath, an education technology platform. Ms. Bourestom previously worked in sales for Brinker International, in account management at Spier Advertising NY, and in clinical services and pediatric neurology at Children's Medical Center Dallas.
Joined Dignitana: 2016
Education: BA in International Communications from Vanderbilt University;  Publishing Institute at New York University; Women's Leadership Program at Kellogg School of Management, Northwestern University
Holdings: 5 000
Other appointments: None
Born: 1967
CRISTA CODY, BSN, MS
Director, Global Clinical Operations
Strong relationships, customer service, and clinical expertise are all hallmarks of Crista's career and continue to be the foundation of the value the company provides to our clinical partners.
Joined Dignitana: 2017
Education: BSN Baylor University, MS Texas Women's University
Holdings: None
Other appointments: None
Born: 1978
MALIN ISACSSON
Vice President Sales Europe
Prior to Dignitana Malin Isacsson worked at SoftPro Medical Solutions and previously was Business Solution Manager for healthcare at Sony IoT Business Group and Sony Network Communications. Before this she worked with MedTech sales for 16 years, of which 12 years were as Sales/Country manager at companies including Gambro, Baxter and Getinge.
Joined Dignitana: 2022
Education: Bachelor Degree in Nursing from Faculty of Health Sciences in Linköping
Holdings: None
Other appointments: None
Born: 1970
JOHAN JOHANSSON
Vice President Operations, Research and Development
Before coming to Dignitana, Johan Johansson worked at Additude AB supporting all stages of medical device development including medical device regulation and regulatory compliance. Previously he oversaw the development of three medical devices as Chief Technical Officer at BrainCool AB, which was a subsidiary of Dignitana AB until 2014. Prior to BrainCool, Mr. Johansson held various roles in Engineering, Research and Development at Baxter, Krohne and Gambro.
Joined Dignitana: 2022
Education: Master of Science in Engineering from Lund University
Holdings: None
Other appointments: none
Born: 1973
NIKLAS LINDGREN
VP Quality Affairs and Regulatory Affairs
Niklas Lindgren has over 20 years of experience in the Life Science and Technology fields. He was Senior Manager of Quality Affairs for Baxter Healthcare and held several roles in Quality, Quality Engineering and Production at Gambro Lundia AB, in addition to serving as Quality Engineer at Anoto AB. Mr. Lindgren's diverse operational experience in highly regulated environments, combined with a practical understanding of the associated production, quality, and regulatory issues are a tremendous asset to Dignitana.
Joined Dignitana: 2022
Education: ISO 13485:2003, Semko; Quality System Requirements and Industry Practice, AAMI; UGL Swedish Armed Forces Leadership Training, UGIL; Leadership fundamentals, Krauthammer International; Pauliskolan Technical completion in Mechanics; Polhemskolan Technical Coursework in Operation and Maintenance
Holdings: None
Other appointments: None
Born: 1972
CAMERON O'MARA
Executive Vice President  Worldwide Business Development & Sales
Cameron O'Mara brings extensive experience originating new market opportunities for innovative products and services globally. After beginning his career at Arena Capital Partners LP, a middle-market private equity firm in New York City, Mr. O'Mara co-founded several global clean drinking water companies. As part of his duties, he spearheaded project development efforts across over twenty emerging markets; establishing partnerships and formal dialogue with local influencers and government officials throughout. He was invited to discuss creative solutions to improve fresh drinking water supplies and associated health standards with Heads of State and senior government ministers across three different continents.
Joined Dignitana: 2019
Education: BA in Psychology from Harvard University
Holdings: None
Other appointments: None
Born: 1979
Please note that the content of this website is not intended as professional medical or healthcare advice and should not be construed as a substitute for professional healthcare advice, or services from a qualified professional healthcare provider familiar with your unique situation. This content is intended solely as a general product and corporate information.
OPERATIONS
Dignitana
10925 Estate Lane, Suite 185
Dallas, TX 75238
+1 469-917-5555
HEADQUARTERS
Dignitana AB
Traktorgränden 3
226 60 Lund, Sweden
+46 46 16 30 90
HEADQUARTERS
Dignitana S.r.l.
Corso di Porta Nuova, 46
20121 Milan, Italy