Stockholm Corporate Finance 13th Life Science Capital Markets Days 
24 March 2021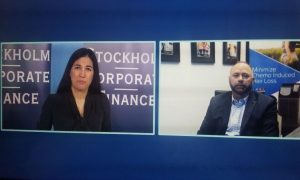 Redeye Investor Forum
10 September 2020
Business Overview by William Cronin, CEO Dignitana AB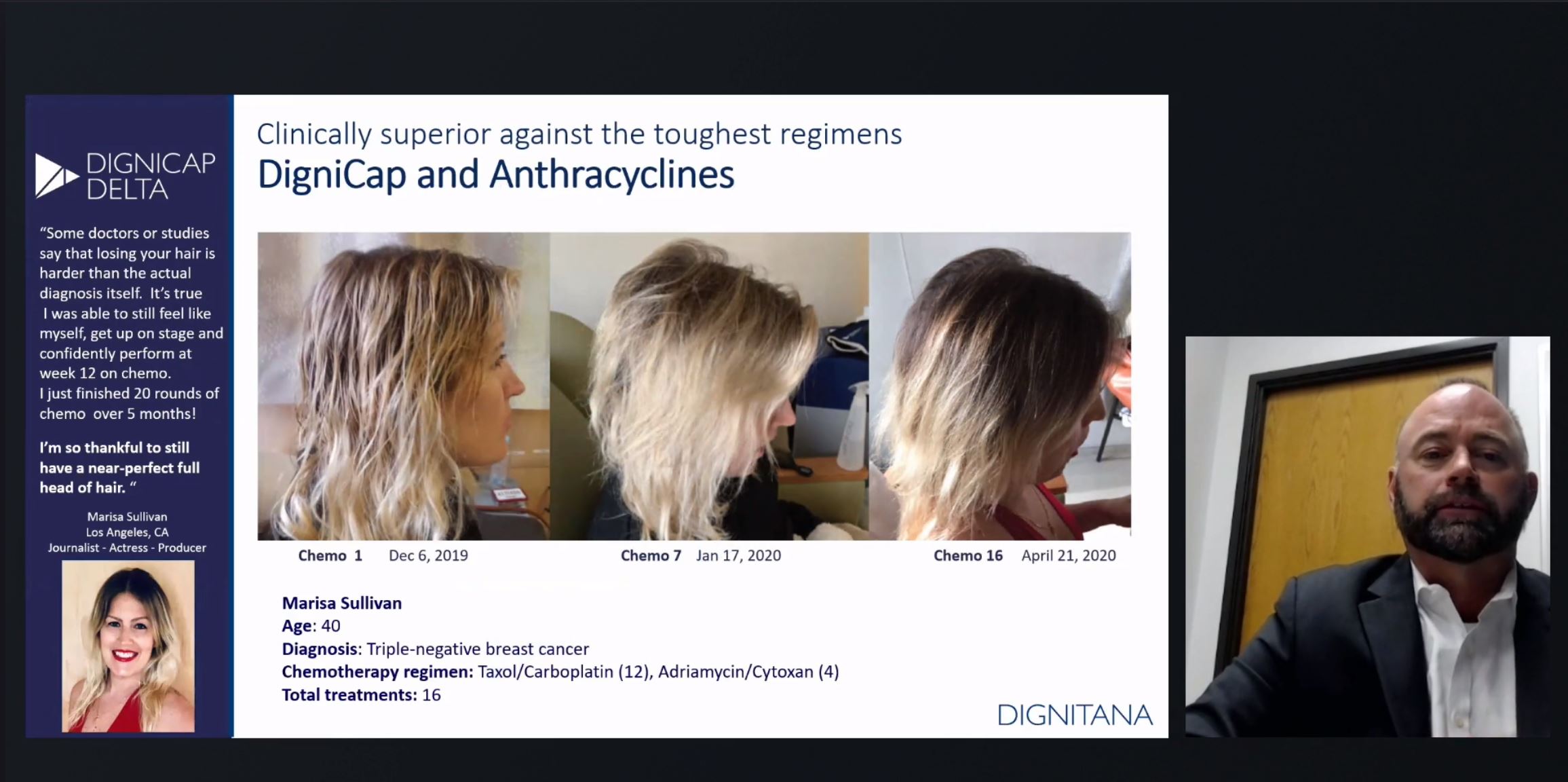 Q2 Interview
20 August 2020
Redeye interviews William Cronin, CEO Dignitana AB
Aktiespararna Småbolagsdagen
11 June 2020
Presentation by William Cronin, CEO Dignitana AB
Redeye
28 May 2020
Q1 Presentation by William Cronin, CEO Dignitana AB
Redeye
5 May 2020
Presentation at Redeye Medtech & Diagnostics Seminar by William Cronin, CEO Dignitana AB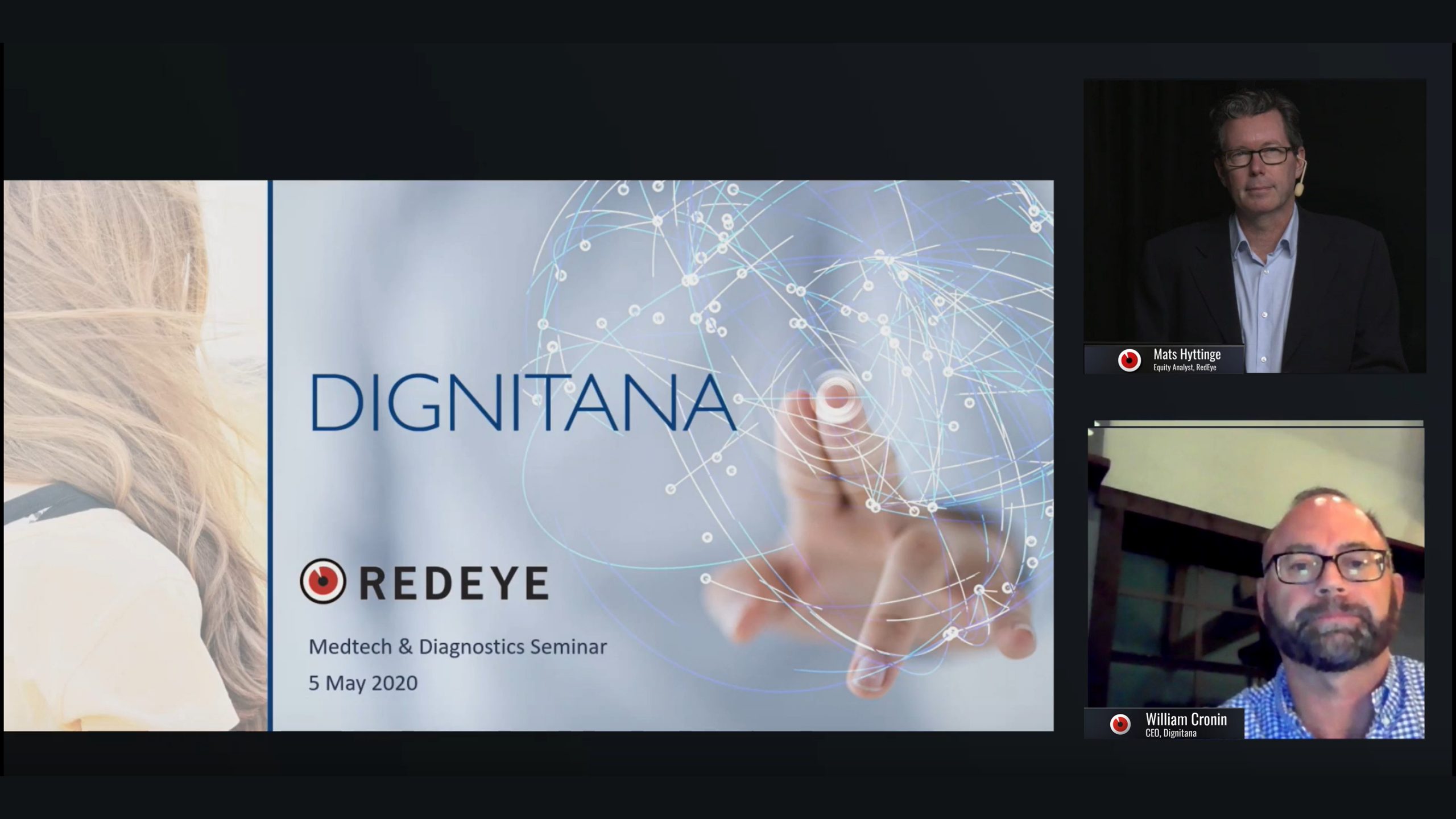 Redeye
2 April 2020
Dignitana COVID-19 and Business Update by William Cronin, CEO Dignitana AB
Redeye
19 November 2019
Presentation at Redeye Life Science Day by William Cronin, CEO Dignitana AB
Redeye
6 September 2019
Interview with William Cronin, CEO Dignitana AB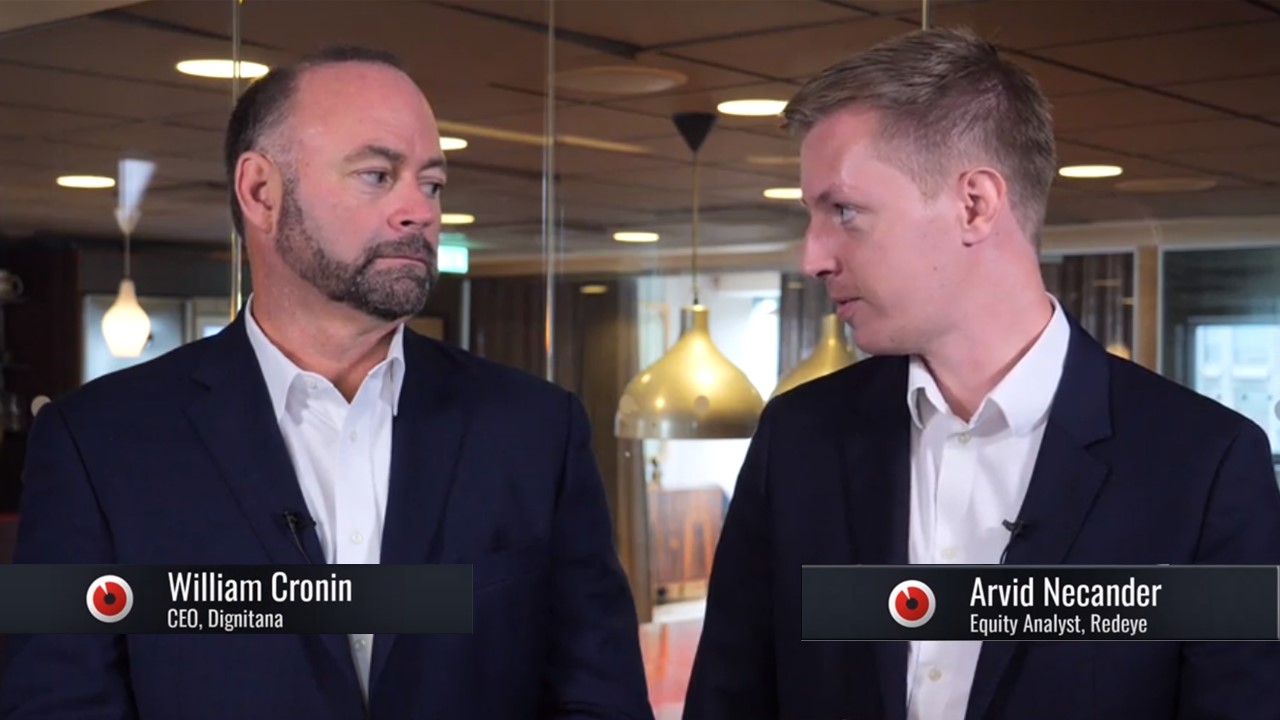 Öresundsdagen Malmö
20 May 2019
Presentation by CEO William Cronin
Redeye
5 December 2018
Redeye gets to know Dignitana CEO William Cronin.
Click here to watch the full video.
beQuoted
17 September 2018
Second quarter results represent important step forward for Dignitana.
Read the full article here.
Aktiedagen Stockholm
11 September 2018
Presentation by CEO William Cronin
Please note that the content of this website is not intended as professional medical or healthcare advice and should not be construed as a substitute for professional healthcare advice, or services from a qualified professional healthcare provider familiar with your unique situation. This content is intended solely as a general product and corporate information.
OPERATIONS
Dignitana
10925 Estate Lane, Suite 185
Dallas, TX 75238
+1 469-917-5555
HEADQUARTERS
Dignitana AB
Traktorgränden 3
226 60 Lund, Sweden
+46 46 16 30 90
HEADQUARTERS
Dignitana S.r.l.
Corso di Porta Nuova, 46
20121 Milan, Italy