In 1996 Swedish oncology nurse Yvonne Olofsson and engineer John Kern patented a scalp cooling system to reduce chemotherapy-induced hair loss. The device they developed was named DigniCap with the name inspired by the Latin word dignitas meaning dignity.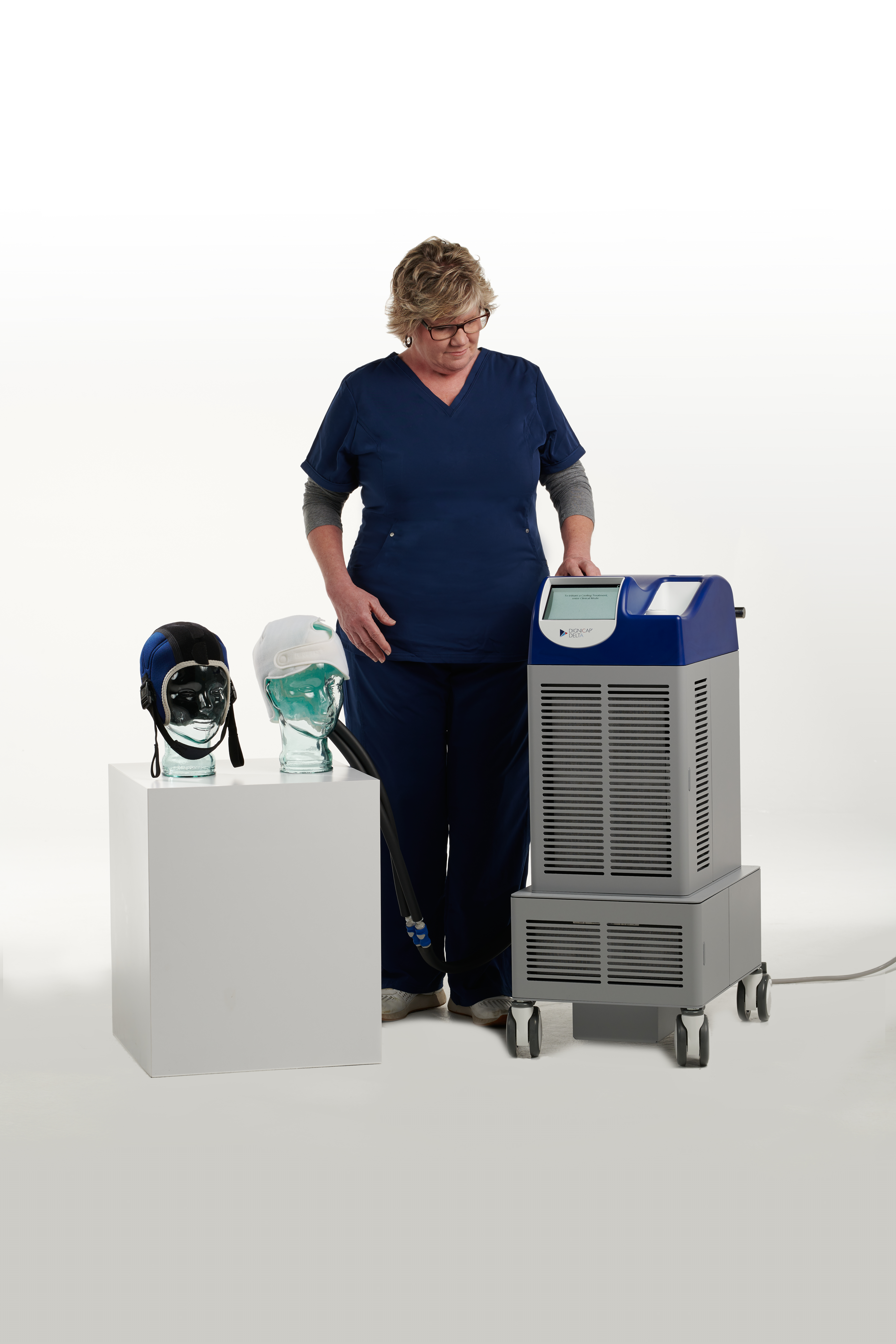 Dignitana AB
Traktorgränden 3 226 60 Lund
+46  46 16 30 90
info@dignitana.com
Dignitana – Operations
10925 Estate Lane, W-185, Dallas, TX 75238
+1 469 917 5555 – Administrative
+1 877-350-2150 – Patients
info@dignitana.com
Dignitana S.r.l.
Corso di Porta Nuova, 46
20121 Milan, Italy
info@dignitana.com
Media Inquires
Melissa Bourestom
VP Corporate Communications
media@dignitana.com
+1 469-518-5031
Investor Relations
investorrelations@dignitana.com
---
Healthcare Providers
Interested in getting DigniCap at your facility? Please contact us HERE or call +1 877 350 2150.
---
Patients
Please visit the DigniCap website to access the Patient Support Center. CLICK HERE.
---
Service and Complaints
To schedule preventative maintenance or order additional supplies, CLICK HERE.
To report a device issue/concern, CLICK HERE.
---
Please note that the content of this website is not intended as professional medical or healthcare advice and should not be construed as a substitute for professional healthcare advice, or services from a qualified professional healthcare provider familiar with your unique situation. This content is intended solely as a general product and corporate information.
OPERATIONS
Dignitana
10925 Estate Lane, Suite 185
Dallas, TX 75238
+1 469-917-5555
HEADQUARTERS
Dignitana AB
Traktorgränden 3
226 60 Lund, Sweden
+46 46 16 30 90
HEADQUARTERS
Dignitana S.r.l.
Corso di Porta Nuova, 46
20121 Milan, Italy